Powerful PC cleaning and
management for your business
Cloud-based version of the award-winning tool
CCleaner, designed for IT Managers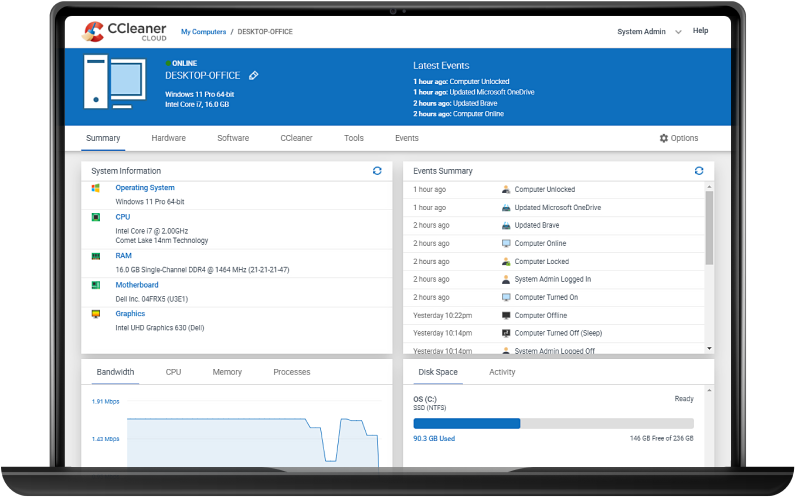 Simplify your IT maintenance
Clean and manage all PCs across your organization from a cloud console. Automate and schedule optimization tasks.

Forget tedious IT maintenance and free up your time for other business-critical IT projects.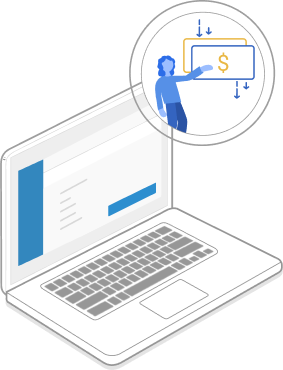 Reduce your IT costs
Proactive and automated PC optimization decreases the number of IT support tickets.

Extend the life of PC hardware, and get more work done without increasing the size of your IT team.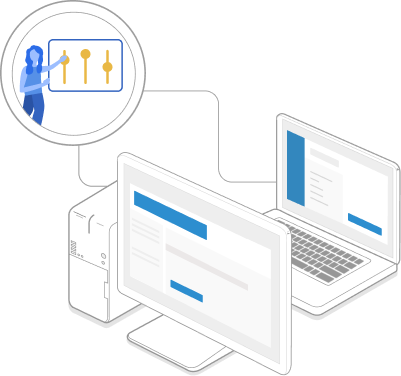 Increase business efficiency
Optimized PCs increase employee, IT, and business productivity.

Employees enjoy fewer work disturbances and IT is less hands-on as they can run all the group optimizations remotely.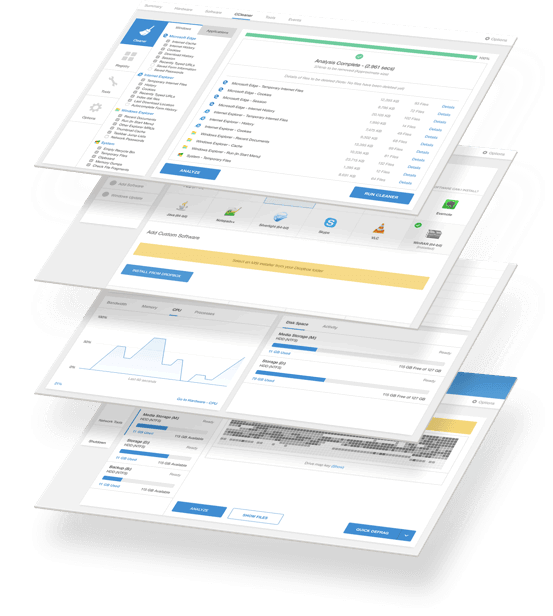 Features
Essential part of your IT toolbox.
Clean and manage all PCs across your organization, wherever you are.
Automate PC cleaning and fix windows registry
Delete temp files, cache, cookies and other junk files across all your PCs at your own schedule; scan and repair windows registry for any obsolete or unwanted entries
Clean multiple PCs in one go remotely
Save time by cleaning, defragging and performing other optimization actions to a single PC, defined workgroup or multiple PCs at once
Manage all your PCs from one place
Optimize and maintain all your PCs from a single online-based console
Install/Uninstall software remotely
Remotely install and uninstall software across your PC network
Detailed PC insights at your fingertips
Get all relevant PC insights - hardware and software inventory, event logging and receive alerts even before problems occur
Generate quick reports on all your PCs
Get detailed reports on PC performance across your organization
CCleaner Cloud

is built for small businesses, big businesses and service providers too
Small and Medium Business
Run day-to-day tasks from your desk.
If you're the IT department or doubling as go-to office tech support, CCleaner is here to help.
Enterprise
Extend the working life of your endpoints.
No more rushing from desk to desk. No more lengthy installs. No more auditing nightmares.
MSP
Boost your existing service offering.
Inject CCleaner Cloud automation into your existing service offering to save you time and money.
Try CCleaner Cloud
for free for 14 days
RECOMMENDED
Annual subscription
Try CCleaner Cloud for free for 14 days
No credit card required
Buy online through free trial or contact us directly
30-day money-back guarantee
✔ 30-day money-back guarantee
✔ Supports Windows 7 and later
✔ Data-security industry standards
Most popular FAQs
Will my data be secure?
All data within CCleaner Cloud is encrypted and we use the following industry standards:
TLS 1.2 for communications
Encryption using AES_128_GCM
SHA256 algorithm for message authentication
ECDHE_RSA with P-256 as the key exchange mechanism
RSA Public key (2048 bits)
All comms are sent using TCP/IP 443
What operating systems can CCleaner Cloud run on?
You can clean and maintain any 32 or 64-bit Windows OS after Windows 7. To access the ccleanercloud.com website, you just need an up-to-date browser. We support all OSs for this.
Who is CCleaner Cloud for?
IT Managers in small and medium size businesses, enterprises and service providers. Anyone else managing more than 5 PCs can benefit from CCleaner Cloud. Currently, CCleaner Cloud supports only Windows OS
How does CCleaner Cloud work?
Simply install CCleaner Cloud Agent on each computer you wish to manage, set up customized groups to help you organize all your PCs, and start performing tasks via the cloud console. You can access your console wherever you are.
Why would I use CCleaner Cloud when I can use CCleaner desktop free version?
CCleaner is free for all users using CCleaner at home on their personal PC. It is not free for use in a business environment or on a PC which is used for any commercial purposes. CCleaner Cloud is designed for a business environment and it offers extended benefits when managing more than 5 PCs. Using our cloud console you can now complete all CCleaner actions across your entire PC network remotely and in one go. No need to rush from desk to desk

CCleaner Cloud provides customizable settings tailored to your specific business needs and offers in-depth insights at your fingertips - hardware and software inventory, event logging and more.

Lean more by accessing our knowledge base here.
How can I purchase CCleaner Cloud?
The easiest way to purchase CCleaner Cloud is to sign up for a free trial and complete a purchase directly from your account.

If you require a Purchase Order, please contact us directly and we will issue the quote and start the purchase process.
Who should not use CCleaner Cloud?
CCleaner Cloud is for businesses managing more than 5 PCs which run on Windows.

If you are looking for CCleaner to use at your home, go to our consumer product page.
Ready to start?
Forget manual IT maintenance and get back full control over all the PCs you manage