Clean multiple PCs from anywhere
Companies that trust CCleaner
CCleaner Cloud makes it easy to clean multiple computers in one click


- at home, at work or on the move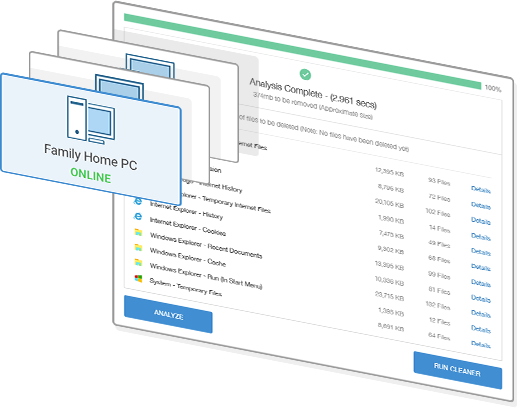 Help friends and family
If you're doubling as the unofficial tech support for your loved ones, CCleaner makes it easy to lend a helping hand when they need you most. You can keep their PCs running fast, safe and up to date.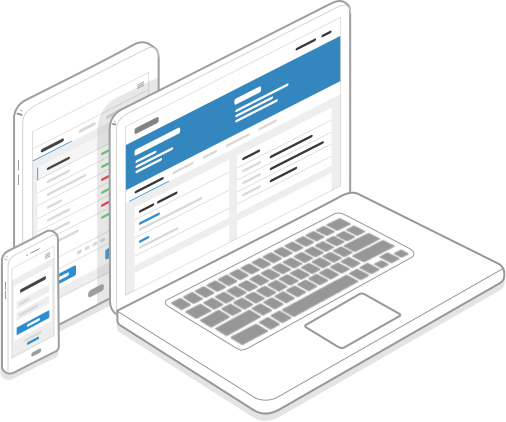 Convenient cleaning wherever you are
Save travel time and effort by transforming troubled PCs from your browser – on your computer, phone or tablet. Simply set up your account, add machines to your account by email and then analyze, clean, defrag, install and update from anywhere.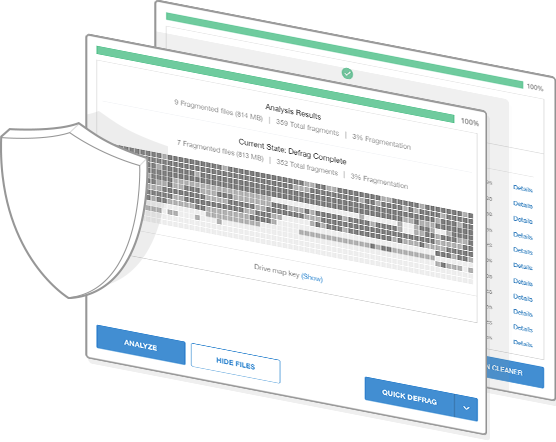 Protect PCs and preserve anonymity
CCleaner Cloud safely erases unnecessary files, data and settings to make PCs run faster. It also deletes browsing history and cookies to protect privacy and stop users being followed by online ads.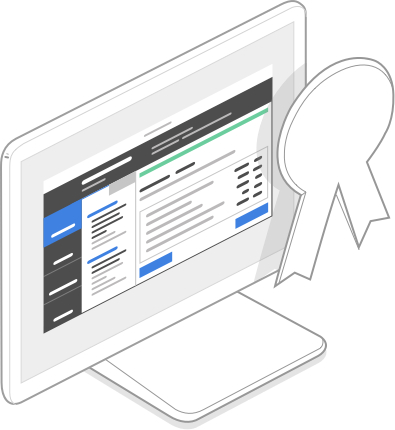 Made by a company you trust
Piriform are global leaders in PC optimization software which is so good it's been downloaded in every country worldwide and installed more than 2 billion times.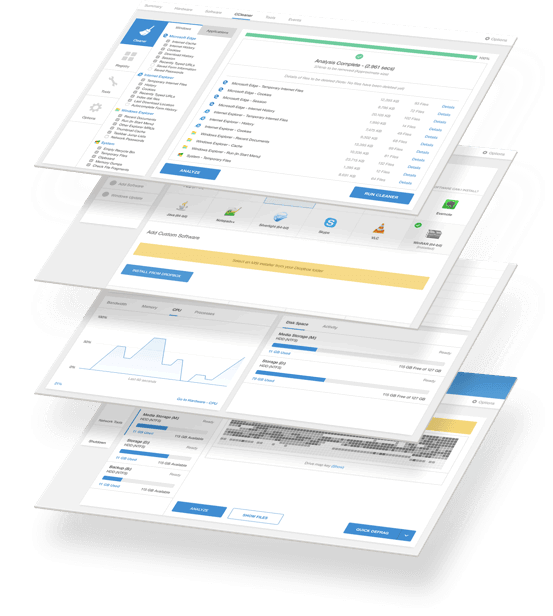 Features
Clean browser search history and cookies

Remove PC-clogging unnecessary files

Fix Registry errors

Install and uninstall software

Manage Windows updates

View system information and real-time data

Shutdown and restart

Set alerts

Schedule activities

Actions by PC or group

Automatic updates

Complete account security (Two-Factor Authentication)
FAQs
Will my data be secure?
Absolutely! All data within CCleaner Cloud is encrypted and we use the following industry standards:
TLS 1.2 for communications
Encryption using AES_128_GCM
SHA256 algorithm for message authentication
ECDHE_RSA with P-256 as the key exchange mechanism
RSA Public key (2048 bits)
All comms are sent using TCP/IP 443
What software can I install using CCleaner Cloud?
You can install any application that is available as an MSI installer. You can also choose from a list of popular software titles such as Google Chrome, Firefox or Java.
What operating systems can CCleaner Cloud run on?
You can clean and maintain any 32 or 64-bit Windows OS after XP. Support for Mac is coming soon. To access the ccleaner.com website, you just need an up to date browser. We support all OSs for this.
What payment methods are accepted?
We accept Visa, Maestro, Mastercard, American Express, Discover and Paypal.
How do I get CCleaner Cloud Free?
You need to trial CCleaner Pro for 14 days (meaning you'll be able to try out some additional features!). If at the end of your trial you don't wish to continue as a Pro user you'll automatically drop down to CCleaner Free - it won't cost you a thing.
Does CCleaner Cloud clean the same things as CCleaner?
Yes - in fact CCleaner Cloud will find even more to clean that CCleaner because it can clean every user profile on your computer in a single click.